HOME PAGE
ABOUT EXCEL
Membership Info
Private lesson Info
Directions to Pool
SWIM SCHEDULE
Daily Schedule Details
NCAC Pool Schedules
EVENTS & RESULTS
Events & Results
USMS Registration Links
Directions & Local Hotels
Swim Time Conversion
COACHING STAFF
Meet Our Staff
RESOURCES & LINKS
Technique & Nutrition
"How To" Advice
Cross-Training Info
Shopping links & more!
EXCEL SWIMMING
~ ~ Celebrating 20 Years of Excellence 1998-2018 ~ ~
Achieving Individual Potential & Team Excellence in a Motivating Environment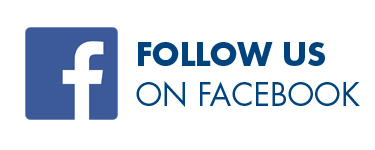 MEMBER BUSINESS NETWORK
Richard A. Benson, Attorney, PC


Phone: 516-967-8500


E-Mail: rikkitv33@hotmail.com
37 years of legal experience
specializing in "people shit."
Whatever shit you get into, I'll get
you out. Criminal, traffic violations,
matrimonial, bankruptcy, real estate,
landlord/tenant disputes, adoptions.
GAIL BIALOSTOK
BIALOSTOK CHIROPRACTIC
E-Mail: GBChiropractic@aol.com

Chiropractic · Massage Therapy


Tai Chi Sports Stretch




Phone: 516-374-2605


534A Willow Ave., Cedarhurst 11516
14 Brockmeyer Dr., Massapequa 11758

JOY CIARDULLO, NP-C




Phone: 516-686-4400


jciardullo@advantagecaredtc.org
Advantage Care DTC (AHRC Nassau)
Federally qualified health center;
primary; dental; psychiatry; service
for everyone; group home; sliding
scale for those without insurance.
189 Wheatley Post Road
Brookville, NY 11568
JOHN F. COYLE III
The Founders Group at Morgan Stanley


E-Mail:

john.coyle@morganstanley.com
www.morganstanleyfa.com/foundersgroup
Investment management services
specializing in alternative investments,
hedge funds and private equity.
Phone: 516-227-2994
855 Franklin Avenue, 2nd Floor
in Garden City, NY 11530
DAVID DIGIOVANNI
DIGIOVANNI & ASSOCIATES



Phone:

516-671-3624


E-Mail: DAA93@msn.com

Providing all phases of
Architectural Services.
26 Preston Ave, Sea Cliff 11579
DEBORAH ELKIS-ABUHOFF
LI Art Therapy & Wellness


Phone: 631-921-5702


longislandarttherapy@gmail.com
Child, adolescent, adult, couples,
individual, group and family art
therapy counseling, psychotherapy,
behavioral health & Reiki Group.
5 Hutch Court, Dix Hills, NY 11746
ESTA KASS
Kass & Kass, CPA's
Phone: 516-627-3136
Kass.Esta@gmail.com

Specializing in tax and
small business accounting.

14 Woodland Road
Roslyn, NY 11576

Suanne Kowal-Connelly, M.D.
www.HealthPowerByYou.com


Phone: 516-633-3380


suanne@healthpowerbyyou.com
Pediatrician 30+ years; USAT L1
Certified Coach & Youth/Junior.
Education, coaching, speaking,
consulting services to empower
you to achieve & sustain happy,
healthy & successful lifestyles.

BOBBI NIGRO




Phone: 347-229-2296


E-Mail: bobbinigro@gmail.com
Yamuna Body Rolling with Bobbi
www.yamunausa.com
Yamuna Body Rolling is for body
alignment, greater range of motion,
eliminates/prevents pain & so much
more! Table- or self-treatment options.
LOUIS P. ORGERA
Certified Public Accountant
Certified Financial Planner



Phone: 516-294-5287


E-Mail: lou@louorgeracpa.com

98 Cuttermill Road, Suite 273S
Great Neck, NY 11021

MIKE REINITZ


COMPUTERS MADE SIMPLE
Website: www.cmsli.com
Computer repair & installation.
Virus removal, upgrades and data
retrieval. Custom-built computers.
compsmadesimple@gmail.com
Phone: 631-265-6255
Mobile: 516-314-3249

SHELLEY SCHUBACH


YOGA FOR EVERY BODY
Phone: 516-375-8802
Group classes offered the 1st &
2nd Saturdays each month from
11am-12noon at Goodness Yoga,
510 Ocean Avenue (ROK Fitness)
in East Rockaway. $10 per class
drop-in fee; privates also offered.

NICHOLAS SPIERS


Alexander Madison Realty
www.alexandermadisonhome.com


Phone: 516-477-1401


NSpiers@alexandermadisonhomes.com
Innovative real estate company
with a specialty in marketing and
residential sales of properties
working with buyers and sellers
165 Old County Rd, Westbury 11590
ADAM WEISS
The Law Firm of Adam C. Weiss, PLLC
Website: www.acweisslaw.com

Providing labor & employment
legal services on behalf of
businesses and individuals.

3 School Street, Suite 303
Glen Cove, NY 11579

ADVERTISE YOUR

BUSINESS HERE!

ADVERTISE YOUR

BUSINESS HERE!
Contact Program Director Lisa Baumann at excelswimming@aol.com
Postal Address: 734 Franklin Avenue #383, Garden City, NY 11530-4525
Contents Copyright © 2019 Excel Swimming Ltd. ® All Rights Reserved.