HOME PAGE
ABOUT EXCEL
Membership Info
Directions to Pool
SWIM SCHEDULE
Daily Schedule Details
NCAC Pool Schedules
EVENTS & RESULTS
Events & Results
USMS Registration Links
Directions & Local Hotels
Swim Time Conversion
COACHING STAFF
Meet Our Staff
RESOURCES & LINKS
Technique & Nutrition
"How To" Advice
Cross-Training Info
Shopping links & more!
EXCEL SWIMMING
Achieving Individual Potential & Team Excellence in a Motivating Environment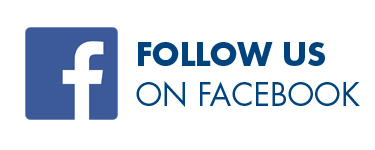 Welcome to Excel Swimming, Long Island's premier swim program for adults age 18 & older headquartered at the Nassau County Aquatic Center in Eisenhower Park, which is easily accessible from all major area highways. We offer several term membership options with weekday morning, weekday evening and Sunday morning swim sessions for a variety of ability levels, all conducted under the supervision of a professional, certified coaching and teaching staff. Participants can select from challenging workouts for experienced, advanced-skill competitive swimmers and triathletes, our "combo" lanes which incorporate technique skills with training, private lessons and/or small-group technique instructional clinics. We have something for everyone ~ whether you are simply interested in health and fitness activities or losing weight in an encouraging environment, need to improve technique for greater efficiency and ease in the water, or are a competitive athlete looking for motivating group training dynamics ~ you can find it all with Excel Swimming!
> MARK YOUR 2020 CALENDAR <
Mon Jan 13 eve Excel's Annual Holiday
& New Year PARTY Houlihan's Westbury
Mon Jan 20 morning Workout Challenge
Info · Liability Release · Registration Link
Sat Feb 22 PM Masters Yard Swim Meet
Chelsea Piers in Stamford, Connecticut
Sun Mar 8 AM Excel Annual March Mini
Meet at Nassau County Aquatic Center
Sat-Sun Apr 4-5 NY State Masters Yard
Swim Champs at the NC Aquatic Center
Thu-Sun Apr 23-26 USMS National Swim
Championships in San Antonio, Texas
Contact Lisa Baumann excelswimming@aol.com to request membership info or
to schedule participation in a free trial workout or ability evaluation appointment.
Contact Program Director Lisa Baumann at excelswimming@aol.com
Postal Address: 734 Franklin Avenue #383, Garden City, NY 11530-4525
Contents Copyright © 2019 Excel Swimming Ltd. ® All Rights Reserved.

Richard A. Benson, Esq.


= = = = = = = = = =
Steve Friedberg
Multi-Data Services


= = = = = = = = = =
John F. Coyle III, CIMA, CRPS
The Founders Group
at Morgan Stanley