HOME PAGE
ABOUT EXCEL
Membership Info
Directions to Pool
SWIM SCHEDULE
Daily Schedule Details
NCAC Pool Schedules
EVENTS & RESULTS
Events & Results
USMS Registration Links
Directions & Local Hotels
Swim Time Conversion
COACHING STAFF
Meet Our Staff
RESOURCES & LINKS
Technique & Nutrition
"How To" Advice
Cross-Training Info
Shopping links & more!
EXCEL SWIMMING
Achieving Individual Potential & Team Excellence in a Motivating Environment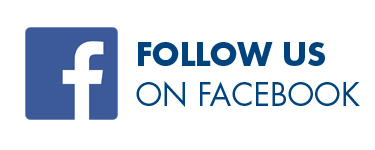 UPCOMING EVENTS

Sun Aug 11 Pt. Lookout PHOTOS Open Water Swim

"The spirit to win and the will to excel is always measured one stroke at a time."
Sun-Tue February 16-18, 2020 (Joe Jaffe)
La Vuelta Puerto Rico 370 Mile Bike Tour
Saturday 22 February 2020
Afternoon Masters Yard Swim Meet at
Chelsea Piers in Stamford, Connecticut
Wed-Fri March 4-6, 2020 (Jaffe)
Ultraman S-B-R Challenge Israel
Saturday 14 March 2020
Kings Park 15K Run
Sunday 15 March 2020
NYRR NYC Half Marathon
Fri-Sun, March 20-22, 2020
New England Yard Swim
Meet at Harvard University
Saturday-Sunday April 4-5, 2020
Masters NYS Swim Championships
at the Nassau County Aquatic Center
Saturday 18 April 2020
Spring Duathlon USA-T Northeast
Regional Champs Cedar Creek Park
Saturday 25 April 2020 (Joe Jaffe)
Memorial Hermann Ironman Texas
Thursday-Sunday April 23-26, 2020
USMS 50th Anniversary Celebration
Masters Short Course Yards National
Championships in San Antonio, Texas
Friday-Sunday, May 1-3, 2020
LI Marathon Festival of Events
Corey Roberts is Event Director!
Saturday 16 May 2020
Macho MTB & 5 Mile Trail Run
Sunday 31 May 2020
IM 70.3 CT (Ted Nelson)
Saturday 20 June 2020 (Jaffe)
100 Mile NYC Ultra-Marathon
Sunday 12 July 2020
Jamesport North Fork Sprint Tri
Tue-Thu Aug 11-20, 2020 (Jaffe)
Epic Deca Hawaii (10 IM races!)
Sunday 16 August 2020
Tri-By-The-Bay Sprint Triathlon
Thursday-Sunday, September 10-13
2020 ASCA World Clinic in Orlando
Saturday 12 September 2020
Pure Grenada 10K, 5K, 3K & 1K
Caribbean Open Water Swims
Contact Program Director Lisa Baumann at excelswimming@aol.com
Postal Address: 734 Franklin Avenue #383, Garden City, NY 11530-4525
Contents Copyright © 2020 Excel Swimming Ltd. ® All Rights Reserved.